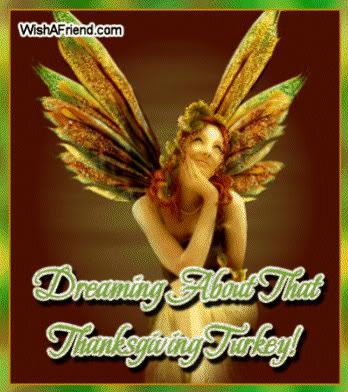 I realize that I posted this as a comment to
Christine
, but I truly mean it and just want to share it with those who stop by and listen to me babble.
"Seriously, I'm thankful I met you, DD, the cellies, the bloggers, the minions, foodies...oh my, so many!

Although my life is not empty & I have family aplenty...you make my cup over-runneth.""
HAPPY THANKSGIVING!!!